Main Content:
work clothes for men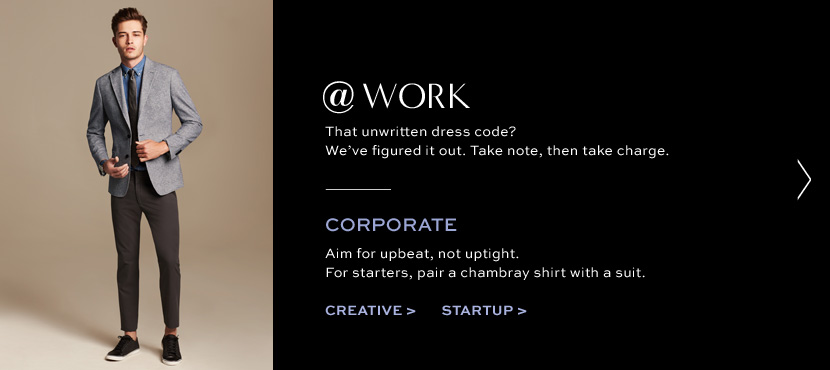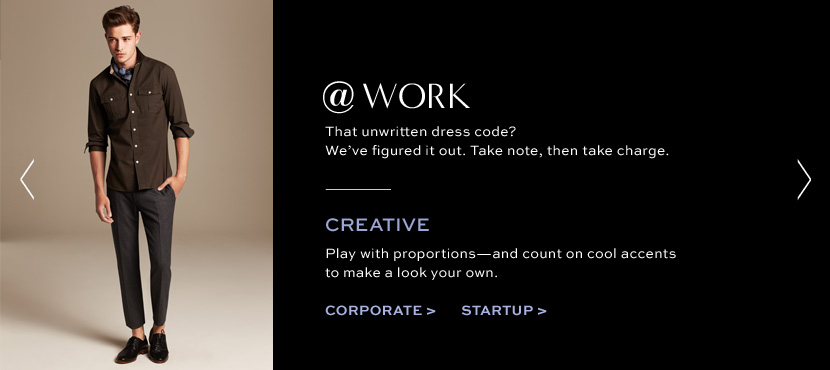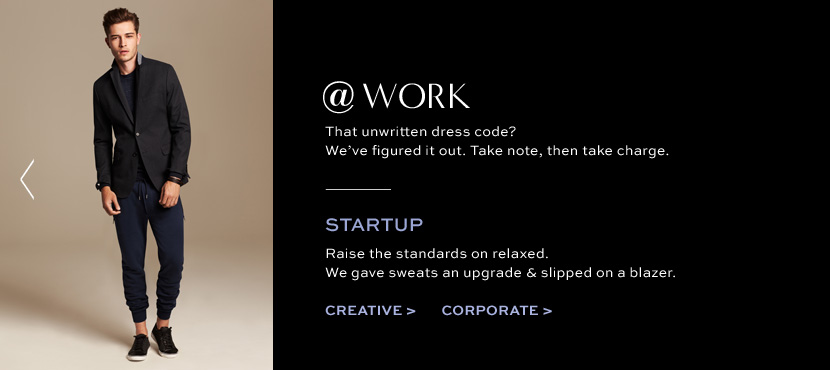 $225.00
Now $140.00
$89.50
Now $55.00
$148.00
Now $108.00
$130.00
Now $110.00
$69.50
Now $58.00
$49.50
Select colors, now $22.50 off
$120.00
Now $100.00
$168.00
Now $142.00
$198.00
Now $150.00
$49.50
$42.99
$108.00
Now $78.00
$120.00
Now $102.00
Work Clothes For Men
Banana Republic Work Clothes for Men
Enjoy trendy work clothes for men from the Banana Republic fashion assortment. Find mens work clothes in blazers, shirts, pants, cardigans and pullovers. Our men's work clothes have the flattering look you want and the comfortable fit you need for a day at work. Shop for work clothes for men from Banana Republic and know that you are always in style. Great work clothes for men make all the difference in how you are perceived. Let the mens work clothes from Banana Republic make a statement about your sense of style. It's easy to dress for success in the men's work clothes from our designer collections. We offer a variety of work clothes for men so that you can find the styles you want and the sizes you need. Our work clothes for men can be mixed and matched to expand your wardrobe choices. For the best value and style, shop for work clothes for men from Banana Republic.