Main Content: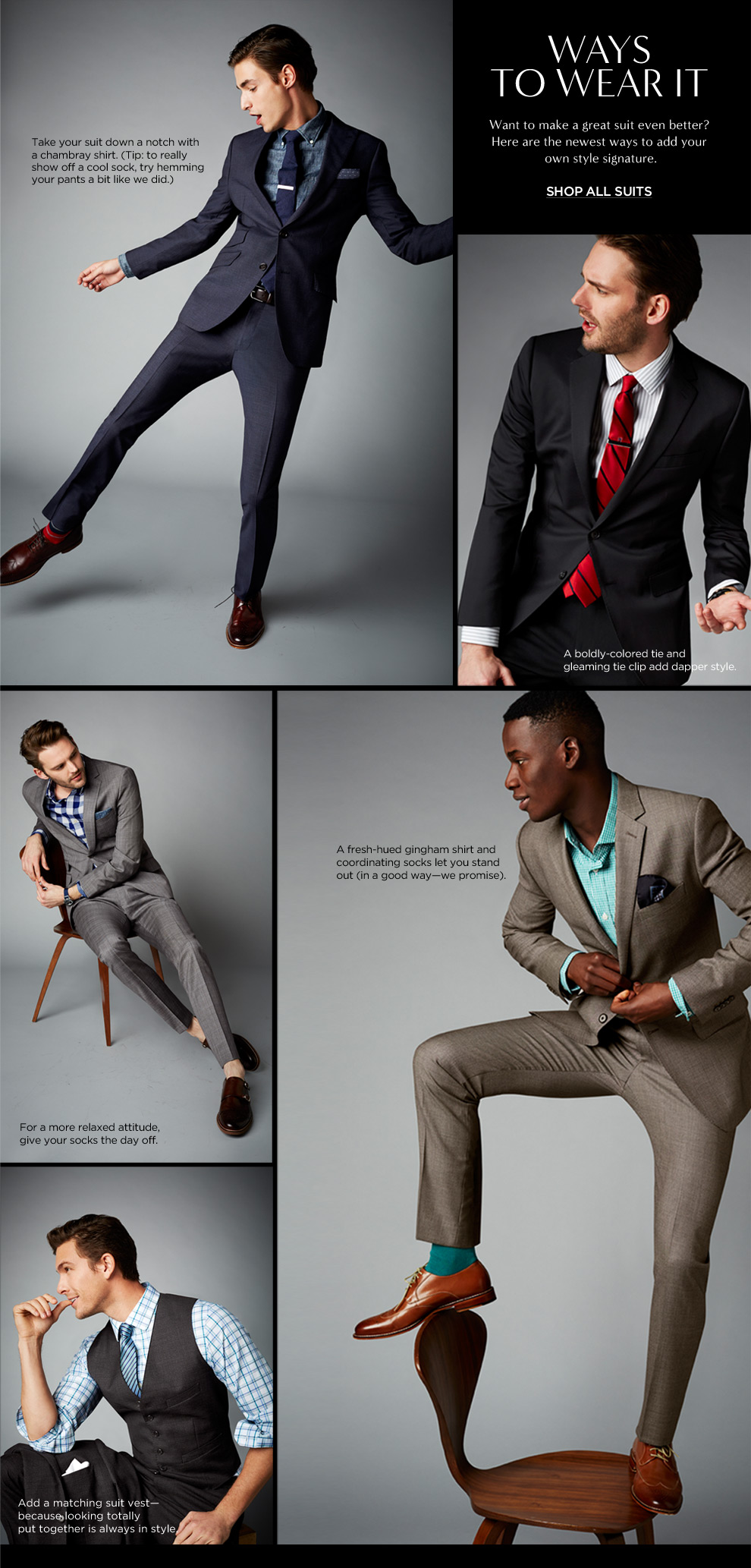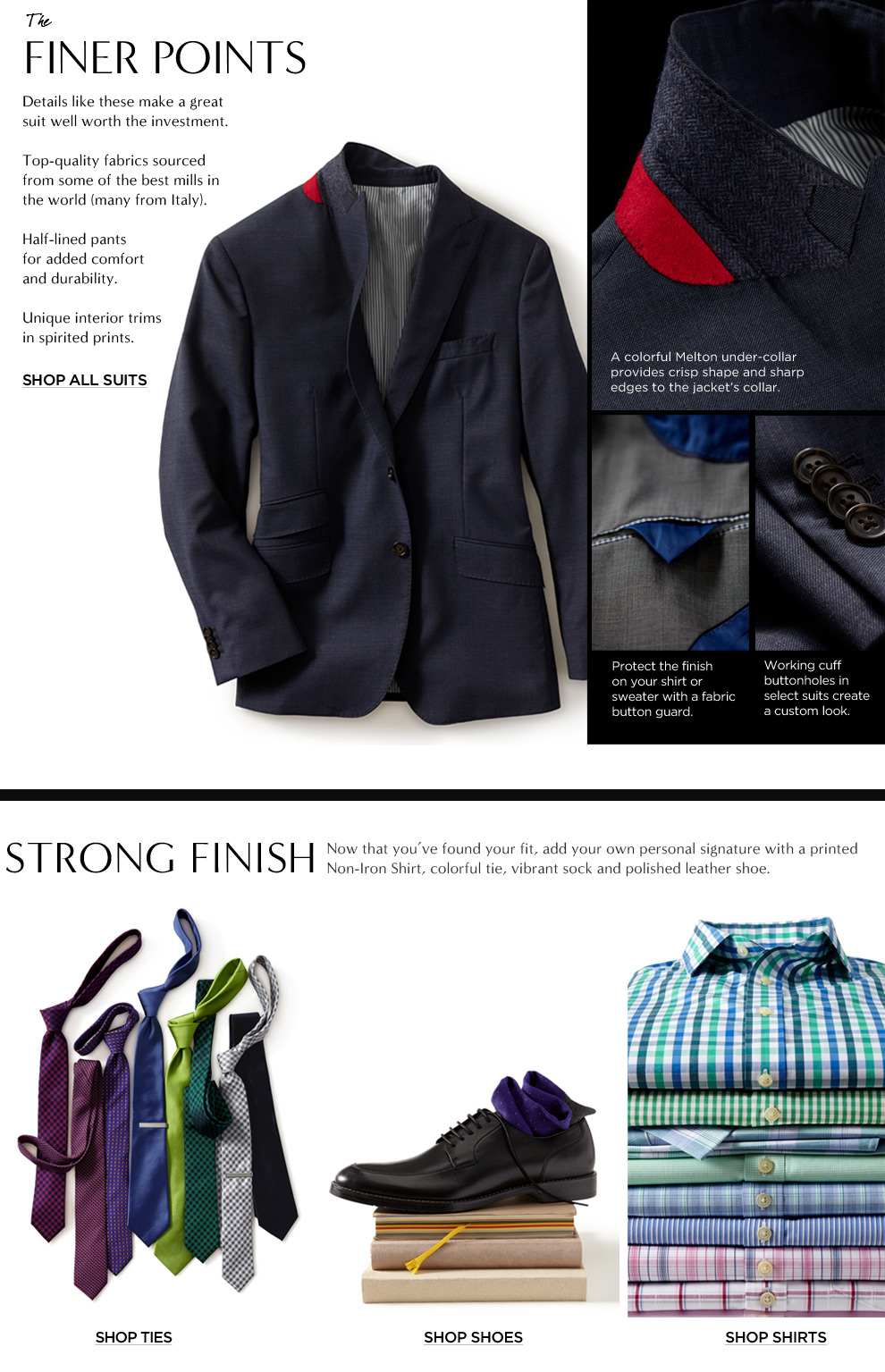 Suit Style Guide for Men
Banana Republic Suit Style Guide for Men
Style is important to us. Find the ideal fit with our suite style guide for men that contains a wide variety of suites including Tailored, Modern Slim and classic fit options that are never out of style. No matter your fashion preference, we have the suits to fit your taste. The mens suit style guide from Banana Republic includes suits that are comfortable and easy to wear. Try putting on a Banana Republic modern slim-fit linen suit on top of a striped dress shirt with our taylor suede oxford shoes and a leather belt for a stylish and clean look; this will look great in a business-casual work place. Does your work-environment require business formal wear? Put together a light solid dress shirt with a Banana Republic monogram navy suit, tie, and solid pocket handkerchief for a slick and formal appeal. Our suit buying guide has pants and jackets that are great for nearly any occasion. Our suit stlye guide for men allows you to add go outside the box, add your personal taste to it. Pair denim to one of our suit jackets and wear it to your local coffee house or incorporate a bow-tie and head out to your friend's wedding. There are many ways to wear our suits, just take a second and look around at our selection of mens suits - you will be glad you did!