Select either a Gift Card that ships Free and arrives in 3-5 business days
OR
an eGift Card that arrives immediately.
SEND A GIFT CARD
BY MAIL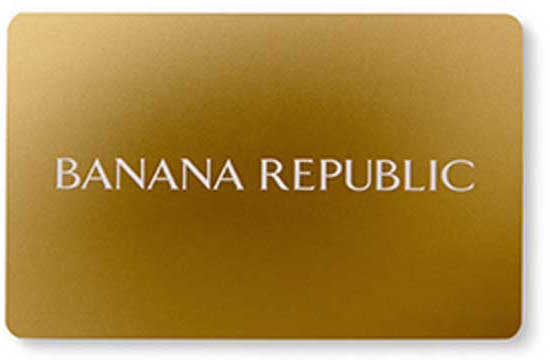 • Free delivery within 3-5 business days.
• Sent in a special envelope with a personalized message.
Other Brands' Gift Cards
Choose the card perfectly fit for your holiday gift needs.
Banana Republic Gift Cards
Perfect gift for the sophisticated and trend-setting friend, family member or significant other!
It is fun to celebrate important occasions, and what better way to celebrate than a Banana Republic gift card. Redeem Banana Republic gift cards at any Gap, Piperlime, Athleta, Old Navy or Banana Republic store or online. Our gift specialists will be happy to send a Banana Republic gift card, with your personal message, by mail or email.